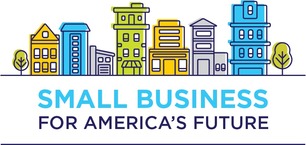 Earned Income Tax Credits For Your Employees
Tax season is here and your employees may be qualified for the Earned Income Tax Credit (EITC). The EITC provides greater security for working Americans, especially for those with children –  providing families with a financial boost while growing the economy and reducing poverty rates.
An estimated 20% of eligible taxpayers miss out on thousands of dollars by not claiming the Earned Income Tax Credit. Make sure you spread the word and ensure your team isn't missing out on refundable credits.
Who is eligible for the EITC?
To qualify for the Earned Income Tax Credit, employees must:
Have worked and earned a maximum income of $57,414 (see chart below)
Have investment income below $10,000 for Tax Year 2021
Have a valid Social Security number by the due date of their 2021 tax return
Be a U.S. citizen or a resident alien all year
Not file Form 2555 (related to foreign earned income)
MORE ABOUT SMALL BUSINESS FOR AMERICA'S FUTURE

Small Business for America's Future is a coalition of small business owners and leaders nationwide working to provide small businesses a voice at every level of government. We're committed to ensuring policymakers prioritize Main Street by advancing a just and equitable economic framework that works for small business owners, their employees and their communities. Visit 
www.smallbusinessforamericasfuture.org
. Follow us on Twitter (@SmallBizFuture) and Facebook (@SmallBusinessforAmericasFuture).