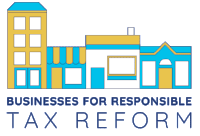 The programs and initiatives in the Coronavirus Aid, Relief, and Economic Security (CARES) Act that was just passed by Congress are intended to assist business owners with needs they have right now. When implemented, there will be many new resources available for small businesses, as well as certain non-profits and other employers.
During this webinar we will:
• Provide information about the major programs and initiatives that will soon be available from the Small Business Administration (SBA) to address these needs
• Address additional tax provisions that are outside the scope of SBA
• Hear views from the small business leaders across the country
This is a critical moment for local and small business owners across the country. Please join us. Of course, we will take your Q & A.
Federal Policy Update:
Coronavirus & Small Business Webinar
Tuesday, March 31, 6pm ET / 3pm PT