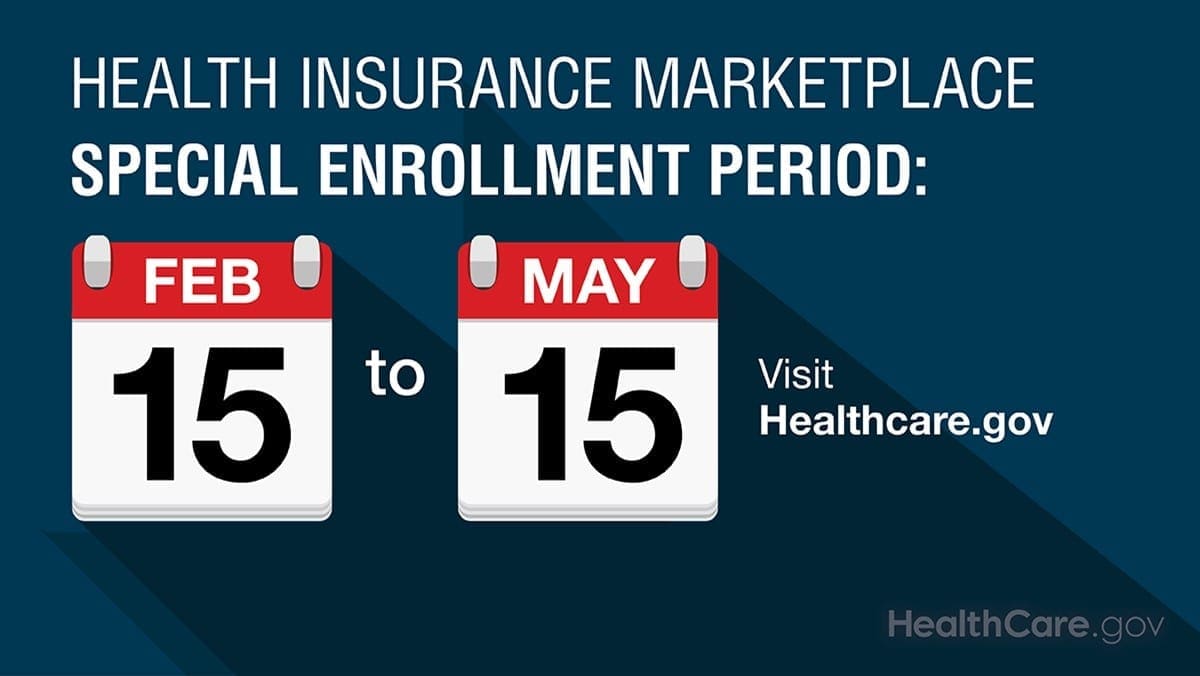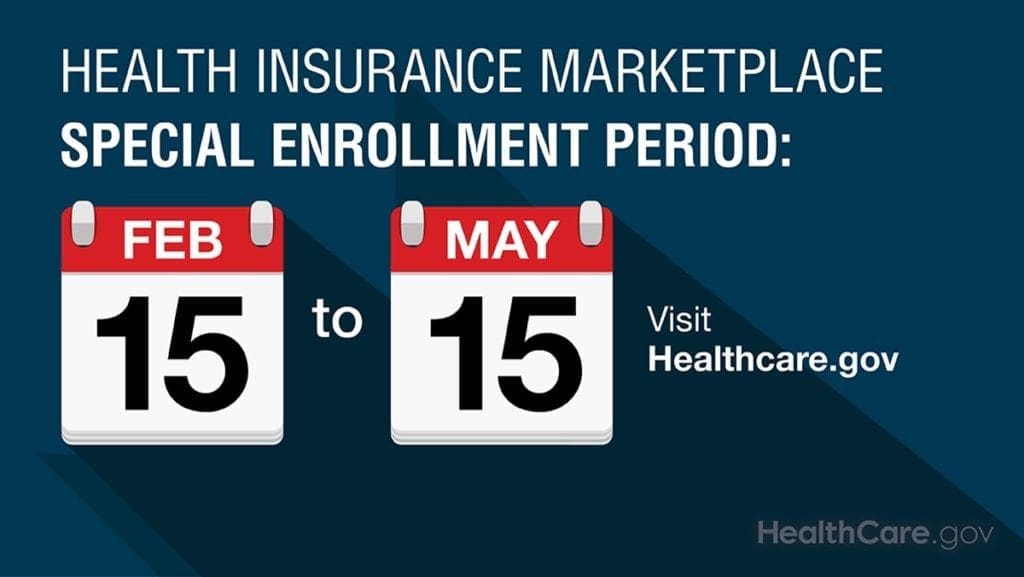 The Health Insurance Marketplace under the Affordable Care Act will have a Special Enrollment Period (SEP) from February 15 through May 15.  President Biden issued an Executive Order on January 28, 2021, for the SEP.
From the Centers for Medicare & Medicaid Services:
The COVID-19 Public Health Emergency has affected millions of people throughout the country, and many Americans remain uninsured or underinsured and need access to affordable health coverage. The SEP will allow individuals and families to enroll in the health coverage they need.
Consumers who are uninsured can take this opportunity to look for coverage and find out if they qualify for financial assistance to help pay for health insurance. Currently 9 out of 10 consumers enrolled in coverage through HealthCare.gov receive financial help and 75% of consumers can purchase a plan for $50 or less per month after financial assistance. In addition, all of the plans at HealthCare.gov cover essential health benefits, such as primary care visits, and cover many preventive care services with no out-of-pocket costs to the consumer.
Beginning Monday, February 15, consumers who want to access the SEP to enroll in coverage and see if they qualify for financial help to reduce the cost of monthly premiums, can visit HealthCare.gov or CuidadoDeSalud.gov to view 2021 plans and prices and enroll in a plan that best meets their needs. Additionally, consumers can call the Marketplace Call Center at 1-800-318-2596, which provides assistance in over 150 languages. TTY users should call 1-855-889-4325. Consumers can also find a local assister or agent/broker in their area by visiting: https://localhelp.healthcare.gov.