Today the South Carolina Small Business Chamber of Commerce helped launch an advocacy effort to create a Palmetto Plus Plan in our state. Spread the word and join us.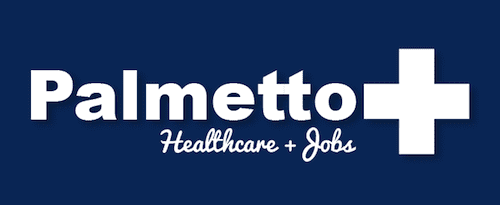 Palmetto Plus is a private market-based plan that expands health insurance to 123,000 South Carolinians who fall into the health insurance coverage gap. This private option plan is supported by a coalition of non-profits, statewide associations, business leaders, a chamber of commerce, and individuals who are concerned about the future of health care in South Carolina. The campaign to support S.845 (Palmetto Plus) will focus on four primary themes:
Access to Care:
Having affordable health insurance means access to preventative care – like cancer screenings, annual checkups, and screenings for diabetes, high blood pressure and heart disease – without out-of-pocket cost.
Savings:
Palmetto Plus will lead to savings for South Carolina taxpayers just as it has done in Arkansas, which enacted its own private option plan.  A Robert Wood Johnson study of Arkansas' health insurance plan showed tremendous savings for state budget writers, enough to make the programs sustainable for the long term. Similarly with Palmetto Plus, revenue increases and the savings to taxpayers associated with greater health insurance options means this is a budget-neutral plan.
Jobs:
Southern states that have expanded health insurance options are experiencing an economic shot in the arm while improving the health of their citizens. Like Arkansas, which is projected to create over 6,000 jobs because it expanded health insurance options (Arkansas source), Palmetto Plus will create new jobs in numbers that compare favorably with high-profile South Carolina projects like Boeing (7,500 jobs), BMW (7,000) or Volvo (4,000 projected). A considerable portion of the new jobs will be outside the health care industry and over all the positive economic impact of the plan will be measured in the tens of billions of dollars.
Private Market Solution:
Similar to the success in Arkansas, a private option plan is an innovative solution that can create in-roads with Conservative policymakers. Participants in the plan will be able to have access to affordable health insurance that is administered by a private market provider.
Grassroots Campaign component:
PalmettoPlusSC.org website has been developed to serve as the foundation for the campaign. The site consists of a "Call To Action" center for users to directly reach out to their county's legislative delegation with a message of support for S.845. In addition, there is a regularly updated blog section that provides supportive content and information that is easily sharable.
Social media is the driver of people to get involved in the campaign.
Using paid advertising is one aspect of building the audience for the campaign. But having the campaign shared to additional affinity networks is critical.
Palmetto Plus social networks:
Facebook: www.Facebook.com/PalmettoPlus
Twitter: http://www.Twitter.com/PalmettoPlusSC
Please encourage your network of fans and followers to join the campaign and take action.
Tweets to consider from your organization:
It's time SC has a private market solution to close our insurance coverage gap. @PalmettoPlusSC is a plan for healthcare and jobs for SC.
South Carolina needs an innovative private market plan for health care coverage and job creation. @PalmettoPlusSC is the right plan for SC.
Join us in supporting a plan to close the insurance gap in South Carolina. http://palmettoplussc.org/take-action/
South Carolina lawmakers need to hear from you. It's time to cover the uninsured in our state. http://palmettoplussc.org/take-action/
Study: Private Market Solution Works. @PalmettoPlusSC means health care coverage and new jobs. http://palmettoplussc.org/2015/10/study-private-market-solution-works/
Greater Private Health Care Options Lead To A Healthier SC. http://palmettoplussc.org/2015/10/greater-private-options-lead-to-a-healthier-sc/ . Follow @PalmettoPlusSC