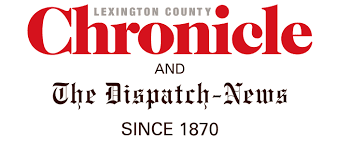 Lexington County Chronicle
April 16, 2020
By Jerry Bellune
SC Lawmakers believe Santee Cooper executives lied to them to prevent them selling the utility.
At stake are their high-paying jobs and health and retirement benefits.
Last week they lied to lawmakers about their relations with Central Electric Power Cooperative which buys from them for Mid-Carolina Electric Co-op in Lexington County and other co-ops.
House Speaker Jay Lucas was angered by what he called misleading comments from the executives.
Santee Cooper emailed lawmakers claiming it had won over Central Electric on its plans to improve efficiency and reduce costs.
This wasn't true, SC Small Business Chamber CEO Frank Knapp learned.
Caught with making false claims, a Santee Cooper spokesperson admitted that the email claims were "premature and presumptive."
Lucas called it "false, misleading information."
In a letter to Santee Cooper CEO Mark Bonsall and Board Chairman Dan Ray, he wrote, "It is evident that Santee Cooper suffers from a broken corporate culture."
"It is a shame that leaders of what was once one of this state's greatest assets suffer from such arrogance and ambivalence as to behave in the manner you have."
Santee Cooper's problems started when then CEO Lonnie Carter led his board down the path of "4 billion in nuclear debt with SC Electric & Gas, Knapp said.
"Carter and SCE&G's top execs continued to tell SCE&G investors, Santee Cooper bond holders, legislators and the public that the nuclear project was progressing well even when they knew it wasn't."
Federal officials have accused SCE&G CEO Kevin Marsh and Executive VP Stephen Byrne of "defrauding investors by making false and misleading statements."
Federal investigators may charge Carter, too.