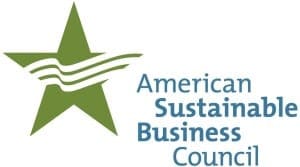 A proud member of the ASBC family of capital access portals
The South Carolina Small Business Chamber of Commerce has created a marketplace for small businesses, entrepreneurs and nonprofits seeking capital to solicit donations and investments for their business projects. All of us can help grow our local economies by donating to or investing in our small businesses and their great business ideas.
Sometimes traditional financial institutions cannot provide the funding for business projects, not because the business ideas aren't good, but because of a lack of equity or other reason.
SCcrowdfund.com is an alternative for raising capital and meeting the rising demand for financing local business projects. Communities that grow their own job-creating businesses are more sustainable economies that mirror their values of rewarding local entrepreneurship, creating a vibrant middle class and protecting the health of its residents and environment.
OK, let's start growing our local economies!

Donation Crowdfunding
On this portal you can donate to the ideas that you want to see successful.  Not only is this a great way to grow our local economies and make them more sustainable, it's also a fun way of making a difference.
Here you can also list your business ideas and generate the support and donations needed to make these ideas become a reality.
This portal makes it easy for South Carolina small businesses, entrepreneurs and nonprofits to match up with people in their local communities, other South Carolinians and even those from around the country.
Enter here to find a business idea to support or to list your business project:
If you have any questions regarding the Donation Crowdfunding Portal, email portaladmin@scsbc.org.

Private Placement Investing
This portal is South Carolina's marketplace for accredited investors to find business projects from entrepreneurs, small businesses and nonprofits that are seeking investors, private loans and other forms of capital. It is the first state marketplace designed for these investors to shop for great South Carolina business ideas to help build a healthy, sustainable economy for our state.
Federal law currently allows only accredited investors, high net worth individuals, to invest through this portal.
However any entrepreneur, small business or even a nonprofit in certain cases can use this portal to solicit accredited investors.
This Portal is now ONLY accepting registration of accredited investors.
To register as an accredited investor to be notified in the future of businesses seeking investors or private loans, click here:
SCcrowdfund.com offers other services such as copywritng, business plan preparation, videography, and campaign coaching in order to run a successful donation or investment campaign. Some of these services are also available from the South Carolina Small Business Development Center offices around the state at no charge.
Click here to read more.