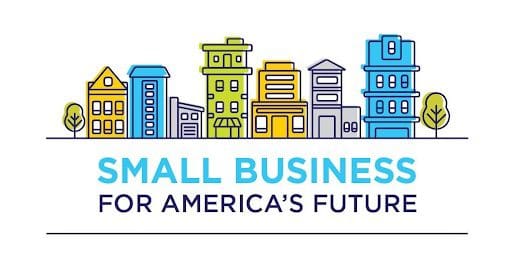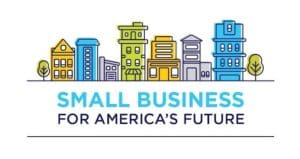 FOR IMMEDIATE RELEASE
Media Contact:Conan Knollconan@emccommunications.com(831) 524-6764
Small Business Group: Small business owners support measures to ensure corporations pay their fair share of taxes, level playing field for Main Street Entrepreneurs
Statement by Small Business For America's Future Co-Chair Anne Zimmerman urging lawmakers to level the playing field for small businesses on Tax Day
Washington, D.C., April 18, 2022— This Tax Day, we urge the lawmakers in Washington to dedicate themselves to ensuring our country's large corporations and wealthiest citizens pay their fair share in taxes to help fund a federal budget that would rein in childcare costs and reduce the deficit, among other programs that help strengthen our economy and small business.
For too long, small businesses have been disproportionately burdened by a tax code that favors the biggest corporations and the wealthy. In fact, the effective federal tax rate for small businesses is 19.8%, while corporations like Amazon, on the other hand, had record profits of $35 billion in 2021 but only paid a 6% federal tax rate. Small businesses welcome proposals like President Biden's Billionaire Minimum Income Tax — which would increase the incredibly low corporate tax rate of 21% established under the Trump Tax Cuts to a more fair 28%. 
Main Street entrepreneurs have long supported proposals to ensure corporations and wealthy individuals like Elon Musk and Jeff Bezos pay their fair share in taxes, and have said doing so does not harm small business.
We are seeing record economic growth and low unemployment, but for our economy to continue to recover equitably following the economic challenges of the Covid-19 pandemic, it's crucial that corporations and the ultra-rich pay their fair share in taxes. This will help fund programs that support our Main Streets across the country. America's small businesses employ nearly half the country's workers and bolster our communities and ensuring the wealthy pay their fair share in taxes is key to building a resilient and inclusive small business economy.
To request an interview with Anne Zimmerman, contact Conan Knoll at (831) 524-6764 or conan@emccommunications.com.  
###
About Small Business for America's FutureSmall Business for America's Future is a national coalition of small business owners and leaders working to provide small businesses a voice at every level of government. We're committed to ensuring policymakers prioritize the nation's 30 million small businesses to create an economy that works for them, their workers and their communities. Visit www.smallbusinessforamericasfuture.org. Follow us on Twitter and Facebook. #SmallBizAF.