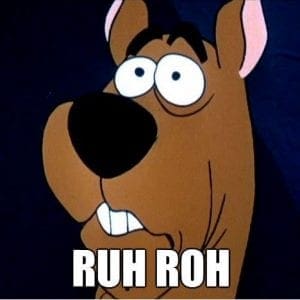 Federal tax reform hurriedly pushed through Congress in late 2017 and signed into law in December of that year was to give every American family a $4000 pay raise by cutting their taxes. Remember that?
To anyone who was really paying attention to what was in the new law, that promise was just a sales pitch to the masses.
Well, now the masses are starting to file their tax returns and hoping for the big payday.
Twitter is keeping score.
……………………………………………..
Thanks @realDonaldTrump for my s***ty tax refund this year. 2k less than last year. I make 68k a year. I'm glad your rich friends get all the money I could have used. — Colleen Clare (@Coll_McColl) February 3, 2019
Mark Nieman @markdnieman Despite my income and withholding staying the same, my refund decreased by about 66%. Who gained from the deficit exploding tax cut? Not the middle class! #taxscam #taxhike #taxhike2018 @realDonaldTrump @ChuckGrassley @SenJoniErnst @SteveKingIA 12:47 PM – Jan 31, 2019
Hannah @hannahguiidera I was so hyped for my tax refund but I actually owe the government money this year??? What kinda s**t 4:57 PM – Feb 3, 2019
Trisha @trishripcity I always file my taxes early & get a small refund. This year I am fully f***ed due to the #GOPTaxScam. I even increased witholdings when the tables changed but I still owe almost $2000 this year. If you're anything other than a millionaire steel yourself for an ugly tax season.  1:06 PM – Feb 4, 2019
…………………………………………………………
But wait!  Also, as many of us predicted, there has been a growing demand for tax preparers and CPAs thanks to the convoluted tax reform.
AXIOS
February 7, 2019

Don't look now, but added complexities from the 2017 Trump tax cuts are driving a hiring boom for tax lawyers and accountants, along with a rash of issues where they shouldn't expect help.

Driving the news: "U.S. accounting firms crossed the one-million-employee threshold last year … Job growth in the sector in the first year of the law was 3.6%," the WSJ's Richard Rubin notes.

–"Deloitte Tax LLP grew by 10% this fiscal year and expects another 10% bump next year. KPMG LLP says it hired twice as many experienced employees in 2018 in its U.S. tax practice as it did the year before."

–"[The Trump tax cuts] created just a whole lot of new complexity and it's given us mountains of new guidance to figure out and to deal with," McDermott Will & Emery LLP partner David Noren told The Journal.
The irony is that the 2017 reform excluded tax cuts for tax preparers and CPAs who were not corporations.
Well, at least they got more business out of the tax reform disaster that will increase the national debt by at least $1.9 trillion with most benefits going to the uber wealthy, shareholders and corporate execs.