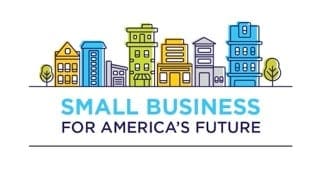 FOR IMMEDIATE RELEASE
Media Contact:
Conan Knoll
conan@emccommunications.com
(831) 524-6764 
Statement by Small Business For America's Future Senior Advisor Rhett Buttle
Washington, D.C., Jan. 6, 2021—We join business leaders from across the country, including the National Association of Manufacturers and the International Franchise Association, in condemning today's assault on the nation's capital and our democratic values.
Today's violent attack on the United States Capitol was disgusting. This act of sedition, stoked by Donald Trump, is a threat to our country and to every American's rights and wellbeing. It must not be tolerated.
A national survey of more than 1,000 small business owners following the presidential election in November found 73% believe Trump should participate in a peaceful transition of power. The president's blatant attempts to undermine the will of the voters, along with the shameful complicity of GOP elected officials challenging the Electoral College count, is damaging to our democracy and the stability our economy needs to make it through the pandemic and recover.
President-elect Joe Biden overwhelmingly and unequivocally won the election. Our Congressional leaders cannot be cowed and must immediately carry out their Constitutional duty to confirm the Electoral College vote.
Furthermore, we agree with House Republican Conference Chair Liz Cheney's comments on FOX News tonight: "The mob will not prevail and the president needs to take responsibility." Republican leadership must find the backbone to hold the president accountable for his actions. His role in today's unprecedented anti-democracy riot is unacceptable and cannot be allowed to pass without consequences.
The United States of America built the most powerful economy in the world in no small part due to the stability of our government and the peaceful transfer of power we have enjoyed for generations. Allowed to go unpunished, today's assault on democracy could undermine all that we have achieved as a nation. We must act to preserve it.
###
About Small Business for America's Future
Small Business for America's Future is a national coalition of small business owners and leaders working to provide small businesses a voice at every level of government. We're committed to ensuring policymakers prioritize the nation's 30 million small businesses to create an economy that works for them, their workers and their communities. Visit www.smallbusinessforamericasfuture.org. Follow us on Twitter and Facebook. #SmallBizAF.