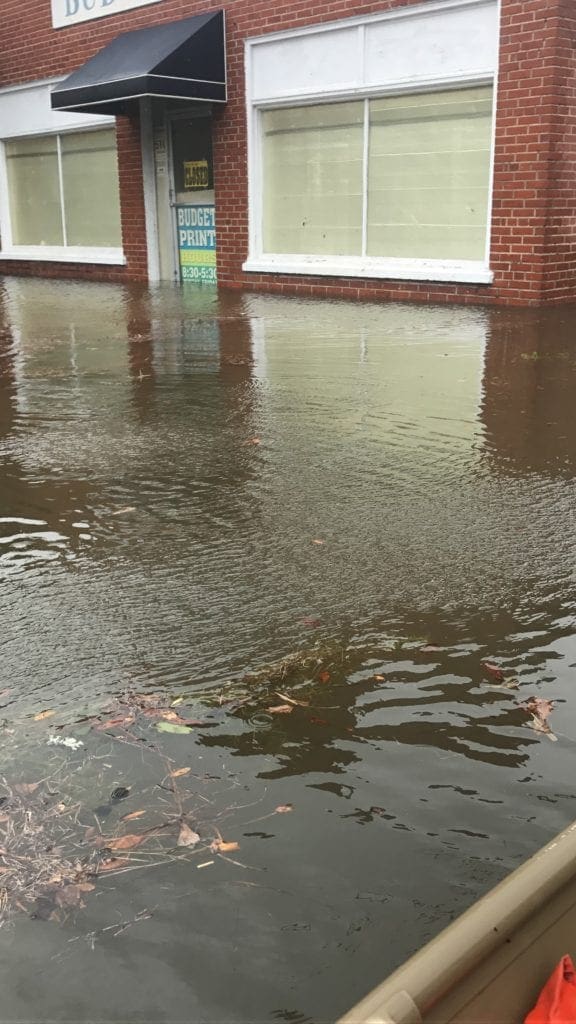 On September 11 Beaufort, SC, residents saw what the City's future will likely be if the sea level rises by 4 feet. With a 4 foot rise in sea level high tide will bring water into the Historic Point and all the way just past Carteret and King Streets.
This picture (courtesy of Mike Sutton) from Hurricane Irma's impact that day shows water crossing Carteret and rising to about 10 inches at the Budget Print building (510 Carteret Street).
This is exactly the scenario for a 4 foot sea level rise projected by Climate Central's Surging Seas Risk Zone Map (see map below)  This interactive map was used by the Beaufort-Port Royal Sea Level Rise Task Force as it studied the threat of rising seas to the community.
The final report of the Task Force identifies areas of concern in Beaufort and Port Royal and makes specific recommendations to make many of these areas resilient to a sea level rise of 3 feet.