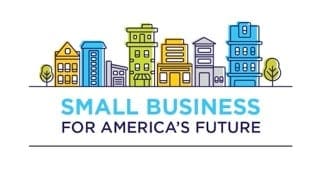 From Feb. 13-18, 2021, Small Business for America's Future conducted a national survey of 1,241 small business owners in its network to learn about ongoing pandemic impacts on their businesses and test their opinions about government priorities and the proposed American Rescue Plan.
69% of small business owners — including 46% of Republican business owners and 61% of independent small business owners — support the American Rescue Plan.
A majority (56%) of small business owners said that Democrats in Congress should pass a larger relief bill as soon as possible, even if it doesn't have support from Republicans in Congress — including 52% of independents and 23% of Republicans.
Small business owners want Congress to prioritize economic relief over deficit reduction
See all results here.