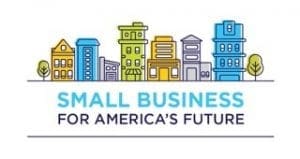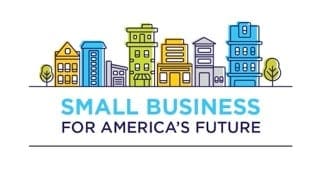 FOR IMMEDIATE RELEASE
Media Contact
Conan Knoll
conan@emcstrategies.com
(831) 524-6764
Yesterday, Small Business for America's Future held a virtual roundtable with small business owners from across the Midwest to hear about the challenges they face in weathering the COVID-19 crisis, their concerns about the handling of aid programs meant to help them and what the surge in cases means for reopening
July 8, 2020–During a virtual roundtable held yesterday by Small Business for America's Future, a diverse group of small business owners from across the Midwest, many of whom failed to get a Paycheck Protection Program (PPP) loan or had difficulty doing so, expressed frustration with how the Trump Administration has handled reopening and the small business aid programs in response to Covid-19. Participants found new Small Business Administration data showing that 90,000 employers either said they would not retain any workers when getting a PPP loan or declined to say how many they'd retain particularly troublesome because so many small business owners left behind by the program have employees in need of help.
"The fact that nearly 100,000 employers were able to get a loan without promising to save any jobs goes to show just how badly the Trump Administration botched the PPP. It was very frustrating hearing from so many business owners today who could use that money for their employees and businesses but were unable to get over all the hurdles to qualify," said Frank Knapp, Jr., the co-chair of Small Business for America's Future who moderated the discussion. "And now, the business owners' concerns about the surge in Covid cases show the administration is mishandling reopening by not communicating consistent information about what small business owners should be doing to stay safe and what to expect next from the virus. We need competence from the administration to make sure our Main Streets survive, and we are not getting it."
Cheryl Washington-Huckabee who owns Huckabee International Disposable Supplies in Whitehall, Penn. said the 90,000 employers should give their employees the money regardless of whether they will be brought back to their jobs.
"If you're not going to bring back your employees and you got money for those employees, you should give your employees that money," Washington-Huckabee said. "You should give them that money as severance pay…. We need that money in the economy."
Valencia Warren-Gibbs, owner of Network Logistical Solutions in Brownstown, Mich., said the administration had no strategy to ensure all small businesses that needed PPP money were able to get it and said the paperwork requirements and the complicated application process left behind many small businesses, particularly microbusinesses.
"It was … whoever is prepared to get it will get it and they didn't consider microbusinesses," said Gibbs, adding that no-strings-attached loans would be much better.
Charlotte Todd, owner of Minutemen Press in Harrisburg, Pa. said that there has been a lack of leadership from the federal government in reopening and more must be done.
"It was kind of like the Wild West. (The states) had to figure out how to deal with Covid on their own," Todd said. "We didn't start doing testing. We didn't follow what other countries did… I think we need to be cautious and vigilant. I think we need to do more testing. I think the endgame is getting a vaccine."
Najimah Roberson, who runs A Community of Blessings Daycare in Harrisburg, Pa., said the lack of federal leadership could present problems for daycares, which would have a large impact on the economy.
"For a daycare, it's really huge for us to stay open. If (employees) can't get to work, where is our economy at?," Roberson said.
View the full roundtable discussion here.
###