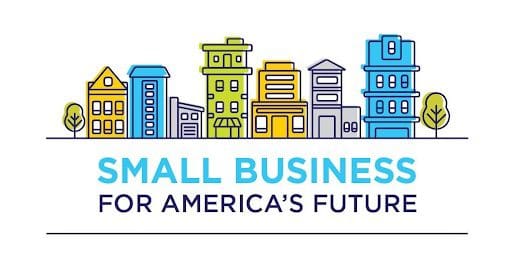 FOR IMMEDIATE RELEASE
Media Contact:
Janel Knight Trulear
janel@emccommunications.com
(617) 875-6581
Small Business Group: Record energy company profits during inflationary period deserve scrutiny as high gas prices harm small business profitability
Statement by Small Business for America's Future Senior Advisor Rhett Buttle on possibility that President Biden may advocate for 'windfall tax' on energy companies
Oct. 31, 2022–It is incredibly troubling to see energy companies report record profits during the current inflationary period, when so many Americans, including small business owners, are spending so much of their budget at the pumps. We are glad to hear President Biden may pursue a "windfall tax" on energy producers that don't boost domestic production to help lower gas prices.
High energy prices drive inflation and harm small businesses across the country. In a recent Small Business for America's Future survey, 63% of small business owners said they think large corporations have been taking advantage of inflation to raise their prices on customers unnecessarily and increase profits, and 97% of those small business owners say that doing so hurts Main Street business. It's no wonder that large majorities of small business owners have long supported reforms ensuring corporations and the wealthy pay their fair share of taxes.
Small businesses have been hurt by a turbulent economy since the inception of the Covid-19 pandemic and bad actors who are taking advantage of the turmoil to raise prices and line the pockets of their wealthy investors need to be held accountable. We need leaders who are willing to find solutions to expenses—like high energy costs—that eat into a small business owner's bottomline rather than just kowtow to the interests of large corporations.
To request an interview with Small Business for America's Future Senior Advisor Rhett Buttle contact Janel Knight Trulear at (617) 875-6581 or janel@emccommunications.com.  
###
About Small Business for America's Future
Small Business for America's Future is a national coalition of small business owners and leaders working to provide small businesses a voice at every level of government. We're committed to ensuring policymakers prioritize the nation's 30 million small businesses to create an economy that works for them, their workers and their communities. Visit www.smallbusinessforamericasfuture.org. Follow us on Twitter and Facebook. #SmallBizAF.