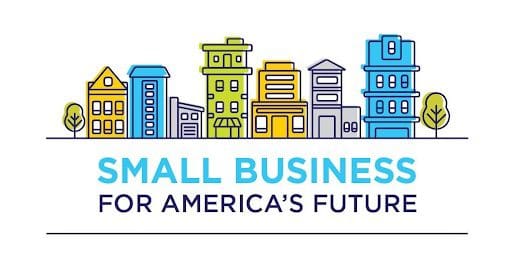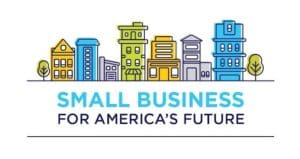 FOR IMMEDIATE RELEASE
Media Contact:
Conan Knollconan@emccommunications.com
(831) 524-6764
SBAF Co-Chair to Testify Before Senate Committee on Banking, Housing, and Urban Affairs' Subcommittee on Economic Policy on Importance of Affordable Childcare to Small Business 
Today, Small Business for America Co-Chair Walt Rowen will testify before the Senate's Committee on Banking, Housing and Urban Affairs' Subcommittee on Economic Policy on the need for affordable and accessible childcare to help Main Street small business recover and thrive 
Washington, D.C., April 26, 2022— Today, Small Business for America Co-Chair Walt Rowen—owner of 111-year-old Susquehanna Glass  in Columbia, PA—will testify before the U.S. Senate Subcommittee on Banking, Housing and Urban Affairs' Subcommittee on Economic Policy about how ensuring workers have access to affordable and accessible childcare is integral to the success of American small businesses.
"Access to affordable childcare is crucial for hardworking families and small business owners across the country," said Rowen. "Employees, Main Street businesses, and communities all require affordable, accessible, and reliable childcare to thrive. Small business owners like me recognize this and they see and support the federal government taking a role in helping to provide it. We know this would be a smart investment in our nation's economic success."
In a national survey fielded by Small Business for America's Future, 55% of small business owners surveyed said the lack of affordable, high-quality child care for employees has had a negative impact on their business: Fifty-two percent said they experienced employee turnover as a result of a lack of affordable childcare; 56% said they've lost business income as a result of childcare issues; and 45% said they've avoided hiring an employee due to scheduling complications. As a result, 66% of small business owners believe the federal government has a role in supporting universal access to affordable, high-quality child care.
Small businesses create two-thirds of all new jobs and employ half of all workers. Advancing legislation to create affordable childcare would bolster America's Main Street businesses and their workers, and help build a strong small business economy.
Read SBAF Co-Chair Walt Rowen's testimony here.
To request an interview with Small Business for America's Future Co-Chair Walt Rowen, contact Conan Knoll at (831) 524-6764 or conan@emccommunications.com.  
###
About Small Business for America's Future
Small Business for America's Future is a national coalition of small business owners and leaders working to provide small businesses a voice at every level of government. We're committed to ensuring policymakers prioritize the nation's 30 million small businesses to create an economy that works for them, their workers and their communities. Visit www.smallbusinessforamericasfuture.org. Follow us on Twitter and Facebook. #SmallBizAF.