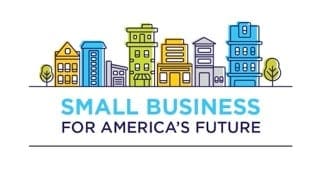 January 12, 2021
Join us for an informational session regarding the new rules and guidelines to the Paycheck Protection Plan on Wednesday, January 13, 2021 at 5:00pm ET.
Featured Speakers:

Anne Zimmerman
Ms. Zimmerman is the founder and owner of Zimmerman & Co CPAs Inc., a public accounting firm with offices in Cincinnati and Cleveland. Since the mid-1980s, she has provided financial and tax services to small businesses and individuals and acts as the offsite CFO for many businesses. Ms. Zimmerman has also co-founded and sold a number of businesses, including a large IT cloud company in 2017.
Ms. Zimmerman serves as treasurer on the Anderson Area Chamber of Commerce Board of Directors, as a member of the Small Business Majority Advisory Council, and as the pro-bono director of services for many non-profit entities.
Ms. Zimmerman earned her CPA designation in 1986, being awarded The Elijah Watt Sells Award for achieving one of the highest CPA exam scores in the country. With degrees in both business management and accounting from the University of Cincinnati and Northern Kentucky University, respectively, she is a member of many professional accounting organizations.
Renee Johnson

Renee Johnson supports Small Business for America's Future's as the Senior Advisor. In the past, Renee served in government affairs positions at several small business advocacy organizations, including the Main Street Alliance and Small Business Majority. In those roles, she networked and cultivated unique partnerships with business leaders, civil rights organizations, and foundations to increase awareness and advocacy around small business needs.
###
About Small Business for America's Future
Small Business for America's Future, a coalition of small business leaders, will host a virtual listening session with California entrepreneurs to discuss the state of small business and their ongoing needs for support after the Covid-19 pandemic was declared a national emergency.