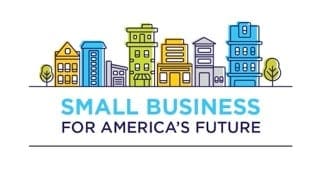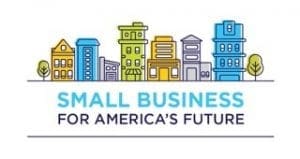 Statement by Renee Johnson, senior advisor to Small Business for America's Future on today's final passage of the American Rescue Plan 
Washington, D.C., March 10, 2021—Today's final passage of the American Rescue Plan is a big win for the country's small businesses as they try to recover from the economic fallout of the Covid-19 pandemic. We urge President Biden to swiftly sign it into law and turn his focus to working with Congress to bring down the high healthcare costs that are crushing America's small businesses.
Small Business for America's Future's new national survey of small business owners finds the cost of providing health insurance to their employees is the biggest challenge small business owners face—even ahead of the challenges associated with Covid-19. Small business owners overwhelmingly want government action to relieve the burden and strongly support a broad array of policy solutions to help rein in the costs.
The survey shows small businesses believe there is an urgent need for reform. A whopping 92% of the 827 small business owners surveyed said it's important that the Biden-Harris Administration and Congress take action to bring down healthcare costs.
Health expenditures reached $3.8 trillion in 2019 and are expected to rise to $6.2 trillion in seven years. Those rising costs are a serious threat to Main Street small businesses and their recovery. Policymakers must respond by examining all healthcare reform options. Small businesses are, after all, the communal and economic lifeblood of our nation, whether urban, rural or suburban.
The American Rescue Plan is a much needed step toward helping small businesses adapt and recover from the Covid pandemic. Reining in healthcare costs must come next if we want our Main Streets to thrive.
To request an interview with Renee Johnson, contact Conan Knoll at (831) 524-6764 or conan@emccommunications.com. 
###
About Small Business for America's Future
Small Business for America's Future is a national coalition of small business owners and leaders working to provide small businesses a voice at every level of government. We're committed to ensuring policymakers prioritize the nation's 30 million small businesses to create an economy that works for them, their workers and their communities. Visit www.smallbusinessforamericasfuture.org. Follow us on Twitter and Facebook. #SmallBizAF.