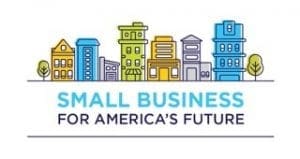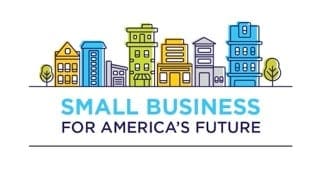 Contact
Conan Knoll
conan@emccommunications.com
(831) 524-6764
Statement by Frank Knapp Jr., Co-chair of Small Business for America's Future and President & CEO, South Carolina Small Business Chamber of Commerce,  on the announcement of President Biden signing an executive order to promote competition in the marketplace and removing barriers to allow small businesses to succeed 
Washington, D.C., July 9, 2021—Today's announcement from the Biden Administration on a new executive order aimed at increasing competition in the marketplace is welcome news for America's small business community. It includes a thoughtful and detailed set of initiatives that will help small businesses by lowering healthcare costs, providing more opportunity for federal contracts and restoring government's role in protecting all consumers from marketplace dominance by corporate giants.
A recent Small Business for American's Future survey found that small business owners are being crushed by healthcare costs. 96% said that the Biden-Harris Administration and Congress must prioritize bringing down these costs. Today's Executive Order on healthcare is welcome news for the nation's more than 30 million small business owners.
As the nation's largest customer of goods and services, the U.S. government can play a bigger role in supporting small businesses through federal procurement. Today's Executive Order instructing more contracting opportunities be given to small businesses by federal agencies will open up this market to more small business owners.
The Order's emphasis on enforcing antitrust laws recognizes what makes the U.S. economy the greatest in the world–free market competition. All consumers, including small businesses, benefit from competition that promotes better goods and services while keeping costs down.
Small business owners have long been the backbone of our nation's economy, and will play a central role in fueling our economic recovery from the COVID-19 pandemic. This is an effective first step to creating a more equitable business environment for Main Street, allowing our small business community to flourish and continue to provide the economic growth and jobs our nation's economy needs.
Small Business for American's Future and all small businesses applaud today's Executive Order.  We look forward to  working with the Biden Administration and Congress to build other new ways of supporting small businesses and driving our communities and our economy forward.
To request an interview with Frank Knapp Jr., contact Conan Knoll at (831) 524-6764 or conan@emccommunications.com. 
###
About Small Business for America's Future
Small Business for America's Future is a national coalition of small business owners and leaders working to provide small businesses a voice at every level of government. We're committed to ensuring policymakers prioritize the nation's 30 million small businesses to create an economy that works for them, their workers and their communities. Visit www.smallbusinessforamericasfuture.org. Follow us on Twitter and Facebook. #SmallBizAF.